AI and Web3 Transformation,
Built For Your Brand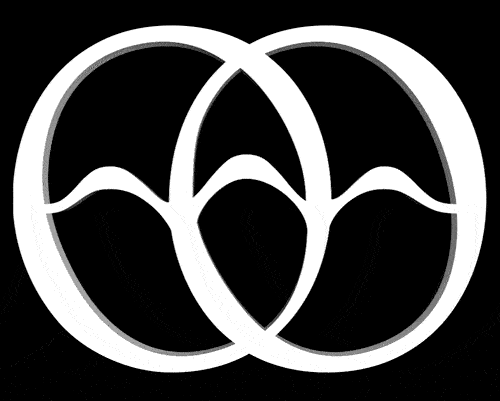 Crafting bespoke AI and Web3 transformation platforms, from sales to storytelling.
We're a hands-on strategic technology consultancy that embeds deeply within ambitious brands and transforms them into AI, Web3 and Metaverse forces. 
In a time of overwhelming change, our clients often sense that rapidly advancing technologies can unlock growth but need a hands-on partner to apply those new technologies directly to their business challenges. 
Together with our clients, through deep collaboration with our strategists and creative technologists, we identify bleeding edge custom-tailored applications of AI and Web3 to fuel employee performance, revenue growth, customer retention, cultural relevance, audience experience and more.
A custom-tailored platform to unlock transformative AI use cases.
The Rumfoords AI transformation process is built from scratch for each client's needs and administered by brand strategists with decades of experience at A-List brands and agencies plus engineers and technologists from blue chip tech companies.

At every brand, there are many departments and stakeholders whose work can be augmented by AI. We set out to identify and interview those stakeholders, uncovering the most pressing challenges, needs and ways of working that can be enhanced through innovative AI applications. 

With an understanding of these needs, we deliver recommendations that detail the technical requirements, functionality, relevant datasets and data formats needed for us to develop bespoke AI applications purpose-built for your business. 

Strategy
Identify the right target audience and craft the right story for them that leverages Web3 and Metaverse technology and culture.
Creative
Develop multidisciplinary creativity to bring beloved experiences, objects and stories to brands through Web3 and Metaverse.
Consulting
Embed into clients' work streams to oversee all Web3 and Metaverse partner and vendor relationships. 
adidas | Into the Metaverse
In April 2021, adidas approached us with a challenge: How do we make the most credible and buzzworthy entry into the Metaverse of any brand yet?
We answered that challenge with a strategic and creative platform that generated $43 million in 72 hours, earned six times the global media mentions of Adidas's most recent Beyoncé campaign at the time, and was Adidas's most successful campaign of 2021 as measured by global media mentions.
Ralph Lauren x Poolsuite | Miami Awaits
We've had the privilege of working with the most iconic American brand in fashion to guide them into Web3, unlocking the luxury giant's potential for innovation in virtual fashion, community building and physical-digital storytelling.
The platform we built, Ralph Lauren x Poolsuite | Miami Awaits, is a multi-tiered Web3 partnership revolutionizing the brand's physical-digital products and experiences stretching from Miami to the Metaverse. The platform includes the RL3000, a new Web3 virtual fashion experience that offers Poolsuite Grand Leisure members the first blockchain-powered digital fashion items from Ralph Lauren.
JD Sports | Pop-Up World
"Need it Now" Pop-Up World is a metaverse experience showcasing JD Sports' exclusive Nike Women's "Need It Now" lifestyle and footwear collection in an immersive, shoppable experience.
The campaign brings together six culture-setting Gen Z influencers from around the world and launches their pop-up shop visions with virtually browsable and shoppable experiences inspired by the creators' cities. 
Rumfoords developed the strategy, concept and execution of six unique virtual worlds, working hand-in-hand with JD Sports to bring the vision of six of Gen Z's most inspiring women creators to life in the digital realm.
Bringing the virtual to the physical realm, JD Sports' flagship stores in New York City and Chicago feature state-of-the-art immersive AR Mirrors.